INSPIRED WITH HASSELBLAD COMMUNITY
It's more important now than ever to keep up our creative spirit. For many of us, our living rooms have become our studios and our typical style of photography is just not possible to do at the moment.
See what members of our Hasselblad community are doing to keep their creative juices flowing in a time of isolation and social distancing. Tag your creative shots from home using the hashtag #InspiredWithHasselblad on Instagram for a chance to be featured on our channels.
Adam Pugh
Canada
Hasselblad 500CM
I find the photos I most enjoy are those that capture such delicate textures with fine-grained films, along with experimentation in developing and processing. My process, like many others, generally involves developing the photos in whatever kitchen or bathroom sink is available, often using Ilfosol chemistry. Now having the ability to print at home, I have just started to share my work.
Maria Rand
Helsinki, Finland
503CW and X1D II 
Like in painting, one should have views and ideas, but also crucial to have a proper 'brush and paint'. I believe after [I] switched to Hasselblad I got those, in addition to a new sort of 'drive'. Colours, optics, light, ergonomics, usability – all these boost my capabilities even further, and I'm truly grateful for that. I have started to experiment much much more than before, not focusing on just a few areas/directions, but rather taking it out to many, especially because of X1D II. 
Nacho Gutiérrez
Madrid, Spain
H5D-40
Given the situation of temporal confinement we are experiencing, I've tried to represent the sensations or experiences that we are going through using simple elements that we all have at home, for example, forks. With a few forks, I've tried to represent the current reality: the social distance that we have to maintain, the famous curves that every day we see in the news, the daily applause that join us despite being physically apart, the minimum contact we must have, and the lemniscate, the representation of infinity, by many considered the symbol of eternal love.
Marcus Nohr
Copenhagen, Denmark
X1D-50c with XCD 45 and XCD 90
Some parts of the natural world are so beautiful, it's hard to believe they actually exist. I try to photograph them in a way that isolates the essence of that particular landscape. These places can be found in the remote regions of Patagonia or in your own back garden. I am inspired by the challenge of creating the images in the camera, and not on the computer, which is why I don't digitally manipulate my photographs apart from very rudimentary edits. 
I often use a combination of ND filters and long exposures in the early hours of the morning, just before sunrise. The extremely high-quality files from the X1D means that shadow and highlight details are saved, even in high contrast environments, so I never have to resort to HDR or anything like that.
X1D and XCD 90 in Chile's Altiplano region
X1D and XCD 90 in Chile's Altiplano region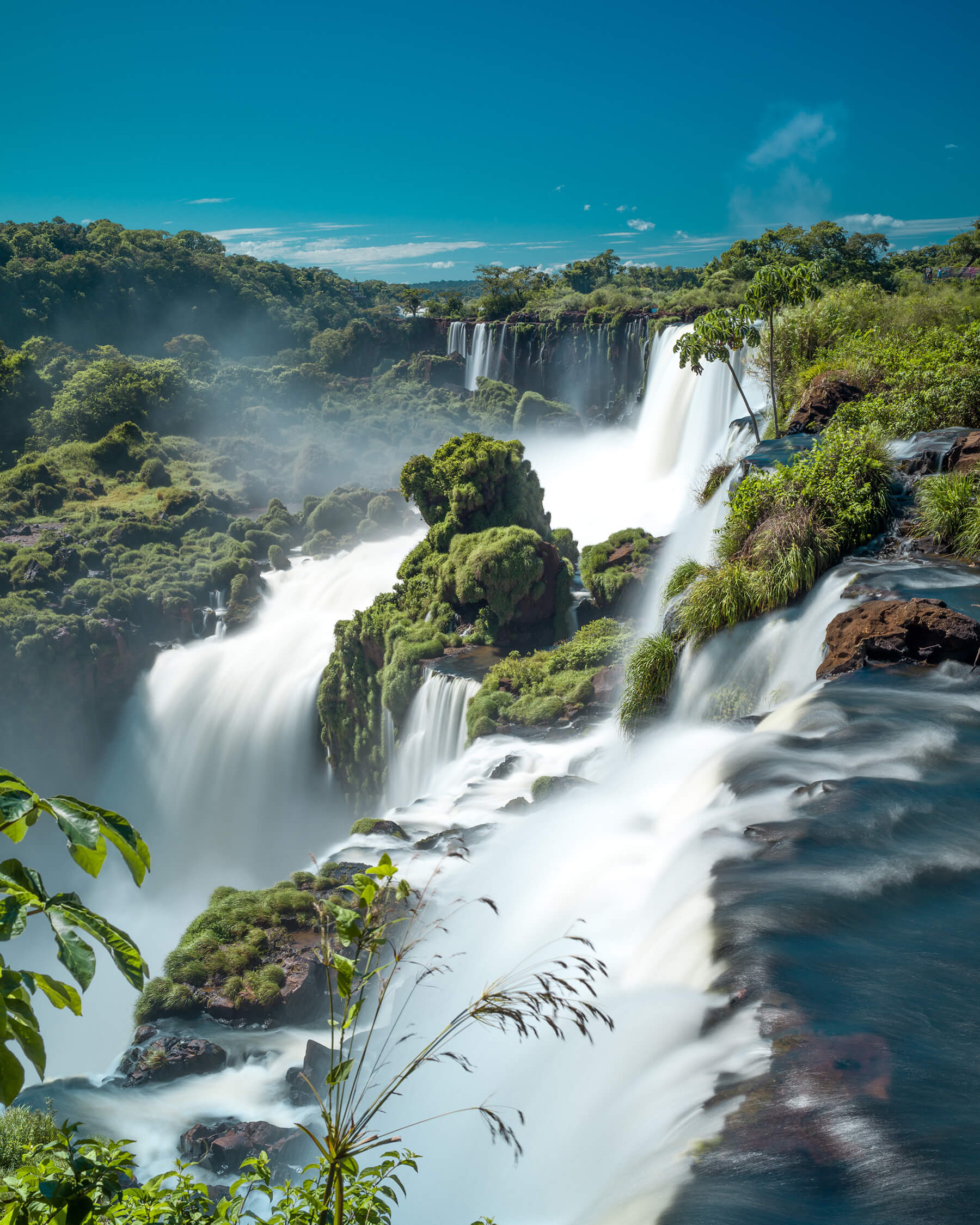 X1D and XCD 45 in Iguazu Falls, Brazil
Gigi Chung
San Francisco, California, USA
X1D-50c with XCD 90
Inspired by Deconstructivism in architecture, my works explore the geometric juxtaposition of various building edifices.  These surfaces contain unifying patterns and elements which create pulsating visual rhythms. Departing from existing reality, these monochromatic architectural abstracts create fragmented and asymmetric compositions independent of time and space.
IRENE KUNG
Saanenmoeser, Switzerland
H3D-22 and H4D
Phones ringing and buzzing, cars passing, someone talking or yelling, the noise of mostly useless news, violence against which I cannot do anything. I am surrounded by more and more chaos. For me the worst noises are the visible ones: electric poles, selling carts, dumpsters in front of historical buildings, horrible buildings next to or even in front of monuments. As a photographer, I have trained myself to ignore these bothersome noises. When I look for the right spot to take a picture, I don't see the disturbing reality generated by the frantic world of overcrowded cities. I automatically cancel whatever disturbs me and I 'silence the world', so to be able to see and feel a monument as it is, or as it was centuries ago. I take the photo during daytime and 'convert it' to a dreamlike vision with my computer.
---
INSPIRATIONAL STORY FEATURES