INSPIRED WITH HASSELBLAD
It's more important now than ever to keep up our creative spirit. For many of us, our living rooms have become our studios and our typical style of photography is just not possible to do at the moment. Using everyday objects or the people living with them, get inspired by and learn from Hasselblad photographers who are still finding ways to harness their creativity from home. Further explore Hasselblad's community of creatives on Instagram using the hashtag #InspiredWithHasselblad.
FARAN NAJAFI
California-based photographer Faran Najafi is inspired by the architectural details he's explored while traveling around the world. Here, he uses a simple prop to reveal some of the shapes and forms he's seen in places further afar.
WHAT IS THE INSPIRATION FOR YOUR IMAGERY?
As someone who enjoys architecture photography I decided to capture paper forms, shapes, and folds that reveal some of the architecture that I have explored around the world before this global pandemic and keeps me motivated and hopeful for future journeys once we all pass this phase.
HOW ARE YOU STAYING CREATIVE DURING THIS TIME OF ISOLATION?
Isolation brings new untapped opportunities for me as a visual storyteller. The slower pace helps me to self reflect and set myself for new challenges within these limitations.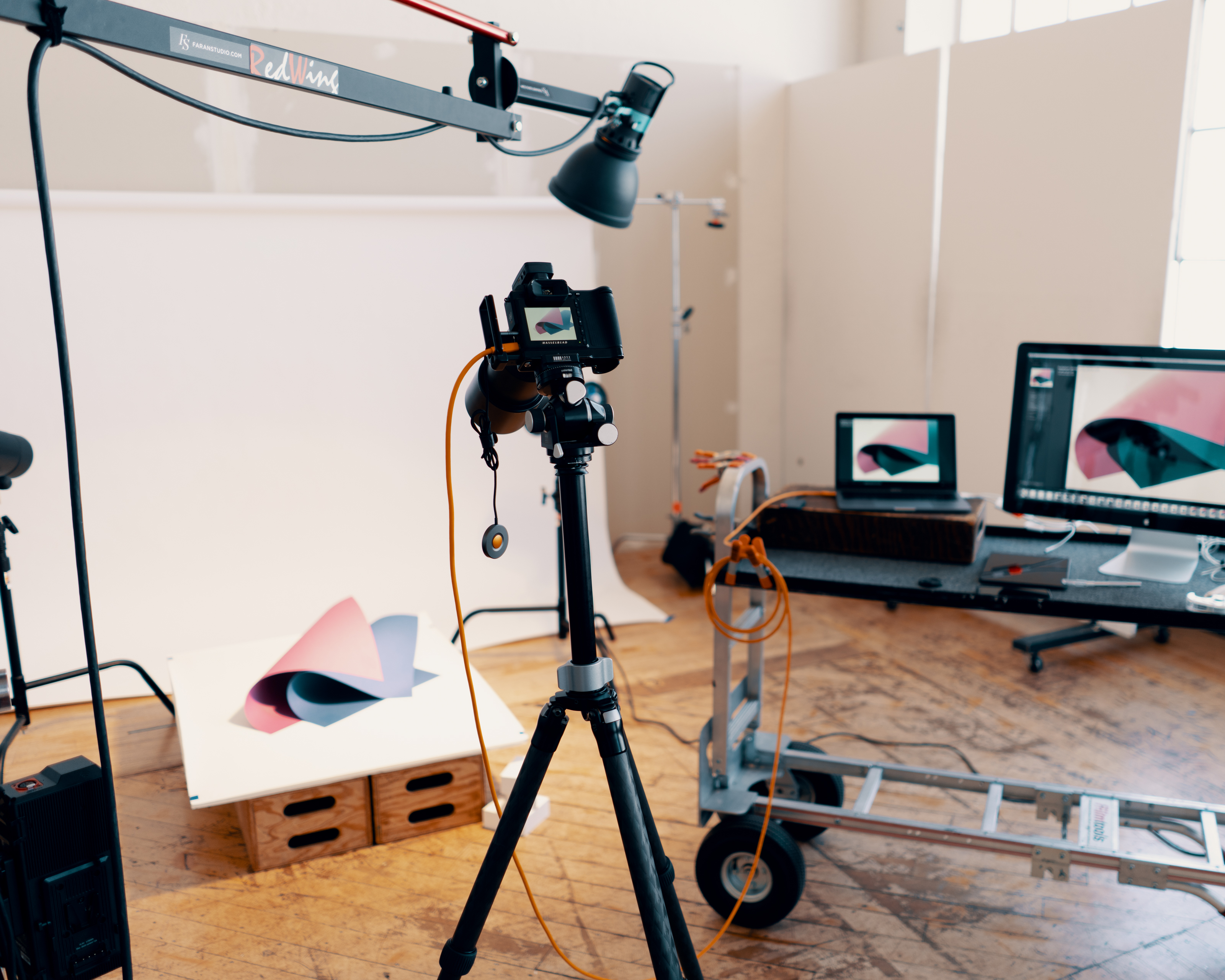 Behind-the-scenes of Faran's setup
---
INSPIRATIONAL STORY FEATURES